Posted by Eva on 24th Jun 2015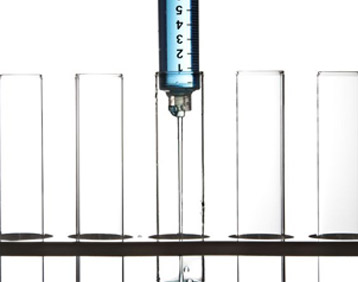 The FBI warns the United States on the hazardous health effects of counterfeit cosmetics.
Counterfeit skincare products have been found to contain dangerous levels of lead, mercury, and cyanide. Too often having been formulated in unsanitary factories they also may contain traces of urine and rat feces. I bet you think you've never put products containing these things on your skin; that you've never purchased counterfeit skincare. Well, if you've purchased skincare, makeup, or fragrance off Amazon chances are its counterfeit and you have been using phony cosmetics.
After your first initial shock of horror, your next thought is most likely why the large and vastly successful Amazon would be selling counterfeit products. Most counterfeit products are made in China and Eastern Europe where they are then transported to the Northeast UK. Once in the UK, the fake products are fashioned and packaged by illegal immigrants in sweatshops to look identical to the real deal. In addition to health risks you subject yourself to when purchasing from unauthorized retailers, you are also financing criminal indentured servitude and the proceeds are used to fund various other types of crime. The final product is then sold through a network of streams and online is the path of choice where they usually end up in the continental U.S.A. These criminals find selling counterfeit products a risk free market because they themselves are located outside the U.S.A. and outside the law.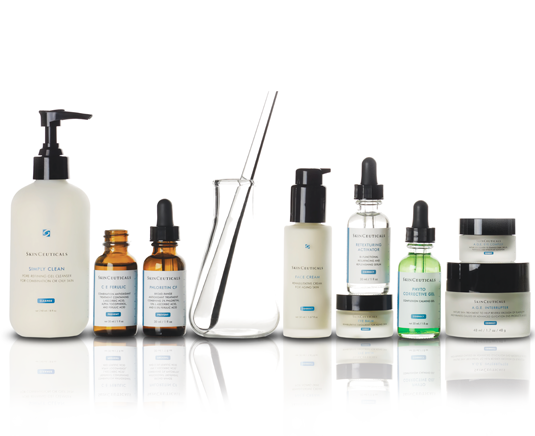 I will now ask you to perform an experiment to see for yourself the ease of purchasing counterfeit product yourself. SkinCeuticals is a brand we carry here at Erica's Boutique and Skin Care Center, which is a "brick and mortar" store located in Denver, Colorado. We are an Authorized Retailer of SkinCeuticals as we have been for years and receive our SkinCeuticals skincare products straight from SkinCeuticals. Yet as an Authorized Retailer we are not allowed to sell or show pricing for our Skinceuticals products on our web store nor are we allowed to sell SkinCeuticals at a discount. This is a strict rule enforced by SkinCeuticals.
Now for the experiment…
Go to Amazon.com
Search for SkinCeuticals
At this time you will notice a lot of SkinCeuticals products sold on Amazon and all at and extreme discount.
Hmmmm
Even further here is some dialogue taken straight off SkinCeuticals website,
IMPORTANT CONSUMER WARNING
Please be aware that if you purchase from an institution not listed as authorized the product(s) may be diluted, expired or counterfeit. They may not be safe to use or perform as tested and SkinCeuticals will not take any responsibility for the purchasers dissatisfaction. The websites listed below who claim to sell SkinCeuticals products have no relationship with our company and are not authorized retailers.
101cosmetics.com

4derm.com

advancedskinsolutions.com

advanskin.com

celadonspa.com

amazon.com

ariva.com/skinceuticals.html

askderm.com

beauty & skincare

beautyatskindeep.com
beautytabloid.com

boundarywaters.biz

buy.com

facemedix.com

completeskincare.net

costco.com

dermatologistrx.com

dermatologistsdirect.com

dermatologistsrx.com

Dermshop.com
ebay.com

elitedepot.com

eskinstore.com

Fragrancenet.com

idealceuticals.com

javaforbeauty.com

prettyskin4less.com

likeaprincess.net

mybetterskincare.com

myskincaresecret.com
nemaryan.com/brands/Skinceuticals.html

newimagespecialists.com

newskinlasercenter.com

Nuvaskincare.com (Obagi SkinCare)

onlinedealzone.com

skinmystique.com

radiancerx.com

sassypick.com

scented monkey.com

shop.1asecure.com
Notice how Amazon.com is NOT an Authorized Retailer of SkinCeuticals and yet you will see a multitude of SkinCeuticals skincare products sold at a discount on their website and some even offering Amazon Prime shipping with it. In case I haven't already made it abundantly clear, this is all fake, counterfeit products that could and probably is dangerous to your health. And by chance if it is not counterfeit it is either expired or watered down. These websites steal stock product images to pass their bogus cosmetics off as real and authentic. Purchasing a product online is risky because you are not able to view the product in person. You are only viewing a photo pulled from an authorized website, which anyone and everyone has access to. In reality, you probably wouldn't be able to tell the difference in person anyways.
As Erica, owner of Erica's Boutique and Skin Care says,



"if China can make a fake Louis Vuitton handbag look like the real deal, imagine what they can do with a glass bottle, some cardboard, and some liquid".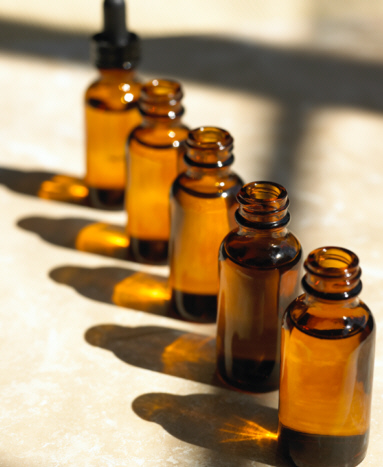 Amazon isn't the only website selling counterfeit products. There are thousands and thousands of websites currently selling your favorite fake products and SkinCeuticals isn't the only brand to be subject to cheap and phony replication. Mass amounts of other counterfeit top brands are appearing throughout the web. Dermalogica, Epicuren, and Lifeline are some of the luxury brands we carry that are being poorly mimicked by criminals. According to a recent report by the Daily Mail in London, police have confiscated $5.4 million worth of counterfeit makeup in the past 18 months. One confiscation boasted more then 4,700 counterfeit MAC cosmetics.
Here is are some indicators of counterfeits provided by the FBI,
Indicators of Counterfeits
- The packaging differs slightly from the authentic brand (might be a different color or different lettering on the product), and/or the product's wrapping appears haphazard.
- The product is being advertised as a "limited edition" even though the authentic manufacturer doesn't offer it as a limited edition.
- The price is either slightly or drastically lower.
- For cosmetics, the product's consistency or texture just doesn't feel or look like the authentic brand.
- For fragrances, there's something a little off about the scent, and the color of the fluid in the bottle might be different than the original.
- For both products, they're being sold at non-authorized retailers, including flea markets, mall kiosks, and over the Internet.
Educate yourself on the common indicators of counterfeit products and remember if it sounds too good to be true…
... it is!
http://www.ericasboutiqueandskincare.com
#Erica_Boutique
@Erica_Boutique